Triangulation Kite by HQ Kites Designer Joel Scholtz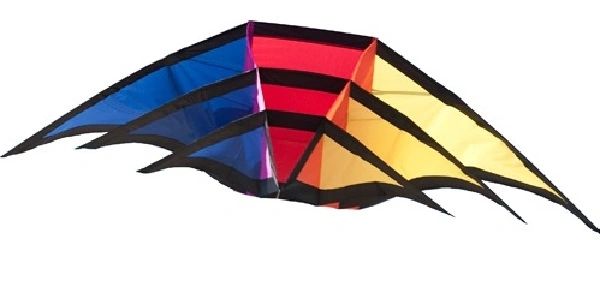 Triangulation Kite by HQ Kites Designer Joel Scholtz
Triangulation Kite
This cellular-delta construction blends stability with the aerodynamic efficiency of a high aspect ratio wing.Constructed of nylon on a fiberglass frame.Will fly in winds from 8mph to 31 mph. Includes 200 ft x 100 lb test line on winder.
An original design by world renowned kite artist, Joel Scholz.
Measures 87" wide x 22" high.