Spotlight Delta by Gomberg Kites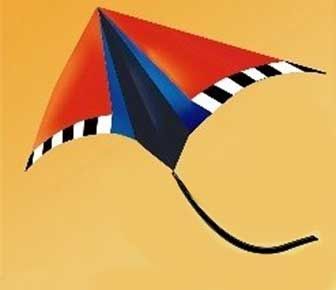 Spotlight Delta by Gomberg Kites
Spotlight Delta by Gomberg Kites
Take center stage with a Spotlight! 

This is a smaller delta with a wider wind range and plenty of dramatic appeal. Black and white accents make the primary colors pop! And the durable fiberglass and rip stop construction is almost indestructible. We include a Plastic hoop with 300 ft. of 80 # test line. A nylon bag, and we've even added a fabric tail for extra fun!
Indicate your color preference.
Measures 60" x 36" Flies in winds from 5 to 20 mph. Nylon sail with fiberglass frame