Spotlight Delta by Gomberg Kites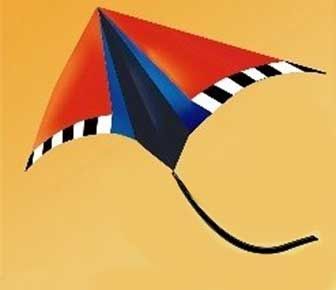 Spotlight Delta by Gomberg Kites
Spotlight Delta by Gomberg Kites
Take center stage with a Spotlight! 

This is a smaller delta with a wider wind range and plenty of dramatic appeal. Black and white accents make the primary colors pop! And the durable fiberglass and rip stop construction is almost indestructible.A nylon bag, and we've even added a fabric tail for extra fun!  Comes with 85#200' spool and Line

Indicate your color preference.
Measures 60" x 36" Flies in winds from 5 to 20 mph. Nylon sail with fiberglass frame