Rotini Windsock by SoundWinds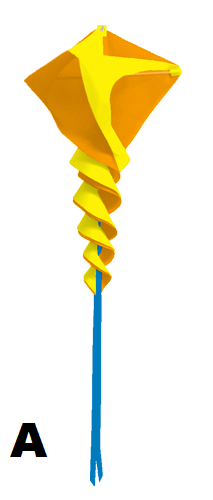 Rotini Windsock by SoundWinds
Rotini
SoundWinds windsocks are made from 400 Denier cordura nylon for beauty quality and durability. They are treated with UV protectant to help against sun damage.Spins pleasingly in the slightest breeze. Measures 14" wide x 38" long.
Please note your color selection in customer options before you send your order. Colors may vary slightly. Thanks! Made in the USA.
Small measures 14" wide x 38" long.
Large measures18" wide x 46" long.