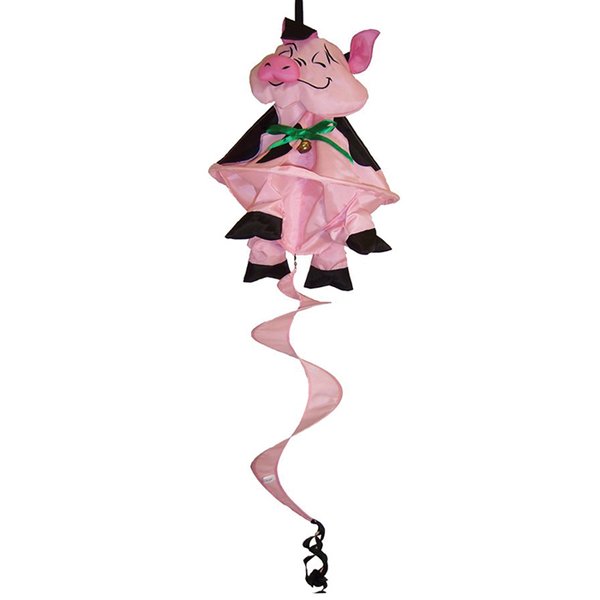 Pinky Pig Spin Friend
Pinky Pig Spin Friend
Pinky Pig is so fun and well dressed! Decorate your place with Pinky Pig,
who is dressed to impress with her pretty green bow,
your friends and family will delight in the visual joy pinky can offer.
Spin Friends are made with weather resistant nylon fabric, and will provide you with lasting beauty. The unique way the body is cut and sewn, gently spins your friend around in the breeze. You can never have enough Spin Friends. Attached heavy duty snap swivel for easy hanging.

Ships flat - no assembly required.

Measures 14"x37"