Love Grows Garden Applique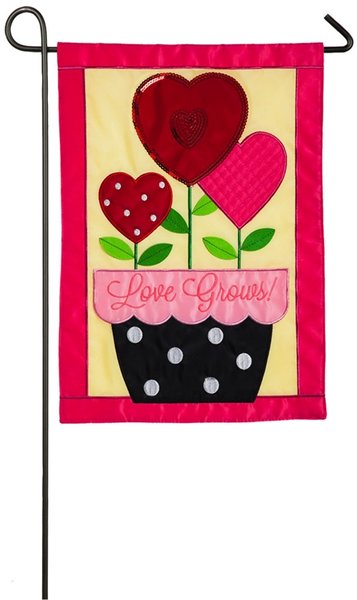 Love Grows Garden Applique
Product Description
This Love Grows Garden Applique Flag is perfect for Valentine's Day. Flag pole is sold separately.
Fade and weather resistant.
Target Audience: unisex-adults
Condition: New
This garden size flag is designed with nylon fabric with tight, detailed machine stitching.
Double-sided so it reads correctly on both sides with applique technique layering.
Dimensions: 12.5"Wx 18"L
Material is fade and weather resistant.
Flags can be hung on garden flag pole / stands, sold separately.
Recommend merchandising on Cottage Display, Junior Stumpy, or our mounted wall displays.