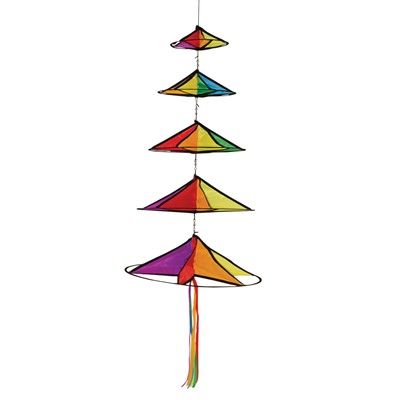 JUMBO RAINBOW MAGIC STAR
Size:
14" W x 38" H x 14" D
The Jumbo Rainbow Magic Star is mesmerizing as it spins in the breeze. The bright colors and black accent edge creates a spectrum of moving rainbow colors that are sure to delight any onlooker. Jumbo Rainbow Magic Stars also work great as kite line laundry to add a pop of color and movement to your kite flying experience.
Vibrant, rainbow colored ripstop fabric

Polycarbonate plastic frames with fabric casing

6", 8", 10", 12" and 14" diameter spinners and 12" streamer tails

Ships flat - no assembly required

Attached snap swivel for easy hanging