Hot Air Balloon Spinner Rainbow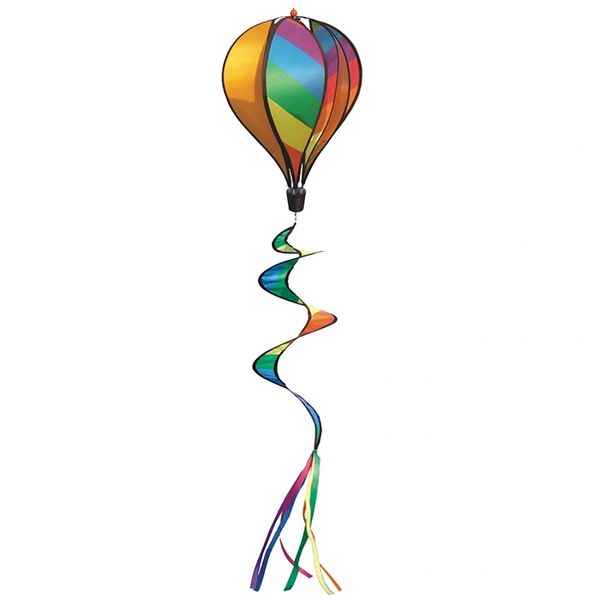 Hot Air Balloon Spinner Rainbow
Hot Air Balloon Spinner Rainbow
Weather and fade resistant polyester fabric laminated on plastic. Fiberglass rods hold the balloon's shape, alternating solid colored panels and printed rainbow striped panels, 30" twister tail with streamers hangs from a weather treated wooden basket. Ships flat - easy to assemble.
Assembly note: For use in high winds we recommend using an epoxy glue to secure panels - glue not included.
Balloon measures 12" X 16" Tail 7"X16"