Echo UL Kite by Into The Wind Kites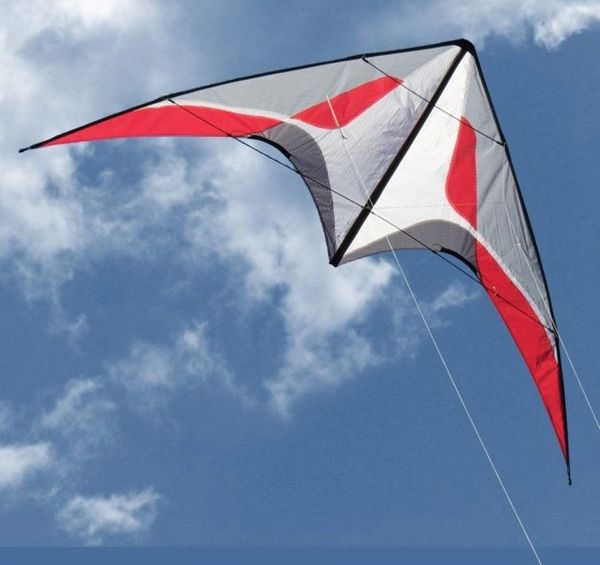 Echo UL Kite by Into The Wind Kites
Echo Stunt Kite
Change the way you look at light wind
The Echo's easy, floating flight will increase your flying time outdoors and have you flying indoors in no time. Increasingly popular, indoor flying makes you really feel one with the kite; the lines become extensions of your arms. Well balanced for flat spins, Paul de Bakkers's Echo is graceful yet agile. The stiff .125" carbon tubes help the kite hold its shape outdoors in light winds and make indoor throw and catch maneuvers easier. Outdoors, it flies effortlessly, even in 0 to 1 mph winds, and still performs all of the basic and advanced tricks. Made of .6-oz. Icarex polyester with carbon spars. Use 50-lb. Spectra line, sold separately. Paul recommends 12-14' lines indoors and 25-35'ft outdoors.
Measures 6'-0" x 2'-11".