7 Foot High Sky Delta by Gomberg Kite Productions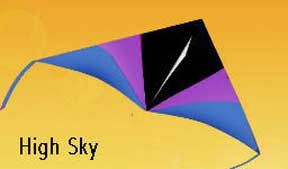 7 Foot High Sky Delta by Gomberg Kite Productions
7 Foot High Sky Delta
These seven foot deltas are visually stunning and super easy to fly.
Simple assembly and quality construction. Color options available.
Made from ripstop nylon on a fiberglass frame.
The kite comes with two matching fabric tails and molded plastic spreader connections and fabric bag.
Flies in 5-20 mph winds. Line is sold separately. We recommend 80lb to 100lb test line. Measures 84"wide x 42" high.